25 simple Summer Health Tips from 25 health pro Bloggers
It would be helpful to share some Simple Summer Health Tips that you can put to the test to experience your healthiest and most enjoyable Summer yet! Instead of making a list of tips from just my brain, I thought I'd pick the brains of 25 Health Pro Bloggers and have these super awesome ladies share with you their personal Simple Summer Health Tips!
A BIG Thank-You to all the amazing health pro's who were generous enough to share their knowledge with you on WebDaktar!
"One of my favorite health tips for summer is to add healthy fats to your smoothie blends to balance out all of the carbohydrates from the fresh fruit and veggies. I love to add hemp seeds, nut butters, Brazil nuts, avocado, cacao and coconut products. I also add in a scoop of pea or hemp protein on most days."
– Kathy Patalsky, Cookbook Author & Blogger // Healthy Happy Life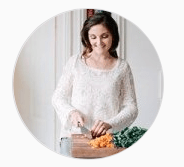 "My best tip, especially during the summer months is to eat one large meal-sized salad a day. Load it up with lots of fresh veggies, a good source of protein, healthy fats and carbs. It's a great way to enjoy summer produce while getting in a variety of nutrients!"
– Brittany Mullins, Certified Health Coach // Eating Bird Food  
"Water is the most common nutritional deficiency and a very easy one to remedy. Shoot for half your body weight in ounces daily. Add fresh fruit, herbs, edible flowers and other flavor enhancements to your filtered water (like I do for my infused water here!) to stay hydrated, boost the flavor and make it more fun!"
– Beth Manos Brickey, Certified Nutritional Therapist, Yoga Instructor // Tasty Yummies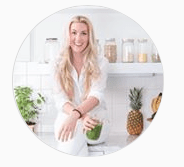 "My #1 summer health tip is to stay hydrated in the summer heat! Try to drink at least 8-10 glasses of water per day or until the color of your urine is pale yellow-clear, which is a much better indicator of hydration. Note the changes you experience and find fun ways to drink water, like my Simply Infused Water."
– McKel Hill, Registered Dietician // Nutrition Stripped
"Enjoy the abundance of fresh local fruits and vegetables summer has to offer. Eating more yin foods like berries, peaches, grapes, watermelon, pineapple, grapefruit, lemon, cucumber, zucchini and all kinds of raw seasonal greens will cool us down on a hot summer day, helping restore the body's yin and yang."
– Mitra Shirmohammadi, M.Sc., Holistic Nutritionist // Nutriholist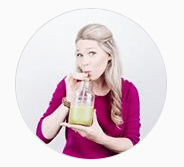 "Pre-making smoothie bags is a great way to make sure you always have a healthy breakfast on hand, no matter how hectic your mornings are. Set aside 15 minutes on a Sunday to pre-make 5 zip-lock smoothie bags, and store them in your freezer so you're never stuck without a protein-fuelled breakfast that will get your day started right."
– Tara Thorne, Registered Nutritionist // Tara Thorne Nutrition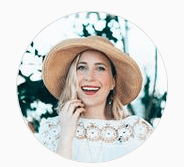 "Exercise during the coolest hours of the day (early morning and evening) to avoid exhaustion. Drink raw coconut water after hard workouts to rehydrate. And wear a sleep mask so you can be sure you'll get at least 8 hours despite the late sunset and early sunrise!"
– Renee Byrd, Yoga Teacher & Plant Based Chef // Will Frolic For Food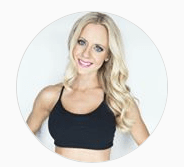 "Mix a jug of fruit infused water every night and put it in a big to-go bottle the next day. Be sure to sip on the water throughout the day and refill often. The water tastes amazing once it's had a chance to sit, and keeping hydrated helps ward off food cravings."
– Kristine Fretwell, Health & Fitness Columnist // Busy But Healthy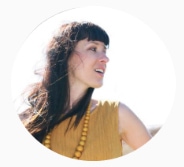 "Cutting out sugar from your diet is important, but you don't need to quit sugar to to live healthy. It's all about adapting healthy sugar habits and choosing healthier sugar sources, and keeping an eye on the quantity is important too. The simplest way to beat sugar cravings is to reach for fresh whole fruit when you get a sweet craving!"
– Ella Leche, Author &  Sugar Expert // Pure Ella 
"My #1 simple summer nutrition tip is to get more purple cabbage in your diet! Purple cabbage contains a powerful antioxidant called Anthocyanins that are responsible for it's beautiful purple color. I love using this to top salads and tacos, it can even be added to smoothies for an antioxidant boost."
– Taylor Rutherford, Cardiac Nurse // Fit Nurse Taylor
"Turn off the devices and connect with mother nature. Walk barefoot in the grass, go for a trail hike, dip your toes in the ocean or fall asleep in the shade of a palm tree. Not only will you relax and recharge, you'll give your immune system a boost!"
– Lisa Bryan, Health Coach // Downshiftology 
"My number one health tip for summer is to eat in season. Food grown in season is fresher and (usually) cheaper. Right now berries (blueberries, raspberries, blackberries), herbs such as basil, corn, tomatoes, cherries, melons, avocado and cucumber are ripe for the picking!"
– Mary Ellen , Health Coach // VNutrition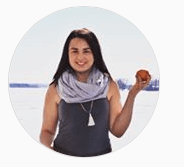 "In the Summer you can swap out piping hot oatmeal for soaked overnight oats (1 part oats to 1.5 parts milk alternative + 2 tbsp chia, refrigerate overnight). Add a touch of stevia, a big dollop of nut butter, and some fresh fruit. Soaked oats can also be added to refreshing smoothies."
– Courtney Robertson, Holistic Nutritionist // All In Beautiful Balance
"Soak up the Summer sun and enjoy the weather! Get outside and go for a walk on your lunch break."
– Leanne Vogel, Holistic Nutritionist // Healthful Pursuit 
"Summer is short and we want to take full advantage of it. Most of us are skilled at crafting overflowing summer bucket lists but then too often head into fall feeling frazzled or unrested. What if we first get super clear on HOW we want to FEEL this summer and then identify the specific goals or intentions that will best support us in feeling this way? You will find a simple Summer Intentions Worksheet on my blog sidebar to help get you started!" 
– Krista O'Reilly-Davi-Digui, Holistic Nutritionist // A Life In Progress 
"If you have a vacation on the horizon, here's a question to consider: How healthy do you plan to be on your vacation? This isn't a trick question! It may surprise you to find out that as a nutrition & fitness coach I don't necessarily recommend you stick 100% to your healthiest plan on vacation.As you know, we believe in moderation and that also includes moderation on how strict you are with yourself. When you go on vacation, one of the main benefits is rest, relaxation, and a time to get away for a while."
– Erica Willick, Nutrition & Fitness Coach // Sis In Shape 
"Save the warm, slow cooked stews for the winter and instead reach for cooling, hydrating foods. When it's hot and humid lighten up with fruits and vegetables with a high water content such as watermelon, berries, cucumber and all manner of lettuce."
– Amanda Laird, Holistic Nutritionist // Amanda Laird  
"Spend the weekend grabbing groceries at your local Farmer's Market.You'll have the opportunity to shop local, meet the farmers, eat fresh and vibrant foods, and support your local community!"
– Stephanie Long, Holistic Nutritionist // Stephanie Long Nutrition 
"Get outside earlier in the day! It can be cold and dark in the winter months, so it's important to take advantage of the warmer weather and longer days in the summer. To support this natural fluctuation in our hormones we can get outside earlier in the day and expose our eyes and skin to the light of the sun.  Doing so can help us sleep better at night, but remember to make sure to avoid bright lights in the evening, especially a couple of hours before bed."
– Richelle Ludwig, Holistic Nutritionist // Empowered Vitality
"Don't deprive yourself of your summer favorites! You're better off having a little of what you love than trying to satisfy your craving with an inadequate alternative and overeating as a result. Take advantage of fresh summer produce, eat the rainbow, aim to cook at home as often as possible, and HYDRATE."
– Kaila Proulx, Fitness Nutrition Coach // Healthy Helper Blog 
"Before you eat, rate yourself on a hunger scale of 1-5.  1 equals physically hungry and 5 equals physically full, almost uncomfortable. Eat if you're at a 1 or 2, and the goal is to eat to the point of energy, which is at 4. Rate yourself ¼ way through your meal, then again ½ way through your meal and stop when you feel like you're at 4.. If you're finding that you're eating often when you're NOT physically hungry, sign up for my free "8 Ways to Cope with Stress and Manage Cravings" on my website Holistic Body Love."
– Rosalyn Fung, M.Sc., Registered Psychologist // Holistic Body Love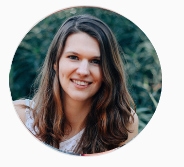 "My simple summer nutrition tip is to eat a tablespoon of flax seeds everyday. They keep you happy because they're packed with omega-3 fatty acids. They have lignans that decrease your risk for breast cancer… AND they're packed with fiber that keeps you regular."
– Sara Binde, Nutritionist // Carob Cherub
"My best tip is to hit up your local markets! Buying from farmer's markets means you're getting real locally grown food, and you can ask the farmer directly about how they grow it. You also know that you're eating healthy, seasonal food and I think it's easier to avoid the unhealthy stuff when you have such great tasting produce at your fingertips. It's a bit late now but CSAs are great too and often end up being less expensive."
– Alexandra Daum, Yoga Instructor // Occasionally Eggs 
"Make healthier sweet frozen summer treats! I love to make popsicles and "ice cream" that are made with blended frozen fruit or coconut milk blended with fresh berries. Add these naturally sweetened, healthy mixtures to popsicle molds then just pop in the freezer and enjoy one when you need to cool off!"
– Brooke Lazor, Fitness Coach // Brilliant By Brooke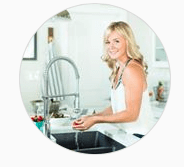 "So what's my #1 Simple Summer Health Tip? Bike, walk, or run, to your destination (if it's not too far). In the winter it's so easy to get cooped up inside and rely on a vehicle for transportation, but in the Summer we have the freedom to use other methods like biking, running, or walking which allows us to get exercise, fresh air, and some Vitamin D – all at the same time!"
Please follow and like us: